Westhampton School: A Case Study
Scroll down or click the arrow below
LOCATION: RICHMOND, VA CLIENT: ODELL ASSOCIATES
Bon Secours Virginia Health System announced plans in 2013 to renovate the 65,000 square foot former Westhampton School buildings to house the new College of Nursing and School of Imaging. Built in 1917, Westhampton School was designed by Charles M. Robinson.
PROBLEM
Vacant since 2009, the structures were dilapidated and in need of major renovation. Many of the floors, roofs and ceilings were sagging, and many walls were leaning away from the building. It was crucial to project planning to identify these issues early in the process and know what floors, ceilings and walls needed replacing. Additionally, there were no current floor plans available. A traditional field team would have had difficulty developing plans for a building this size.
SOLUTION
Through 3D laser scanning and modeling the buildings, Prologue was able to generate precise, accurate and up-to-date existing conditions. Prologue identified numerous sagging floors and ceilings and out-of-plumb walls before the design process ever started, making it easier for all parties to plan accordingly and determine renovation costs.
BENEFITS
Prologue delivered point cloud coverage of the building interior and exterior, as well as complete, architectural plans of the building quickly, saving the client the cost of hiring a large team that would have had to work for weeks. The data helped the client assess the current state of the structure, and provided significant findings during the project planning and budgeting phase.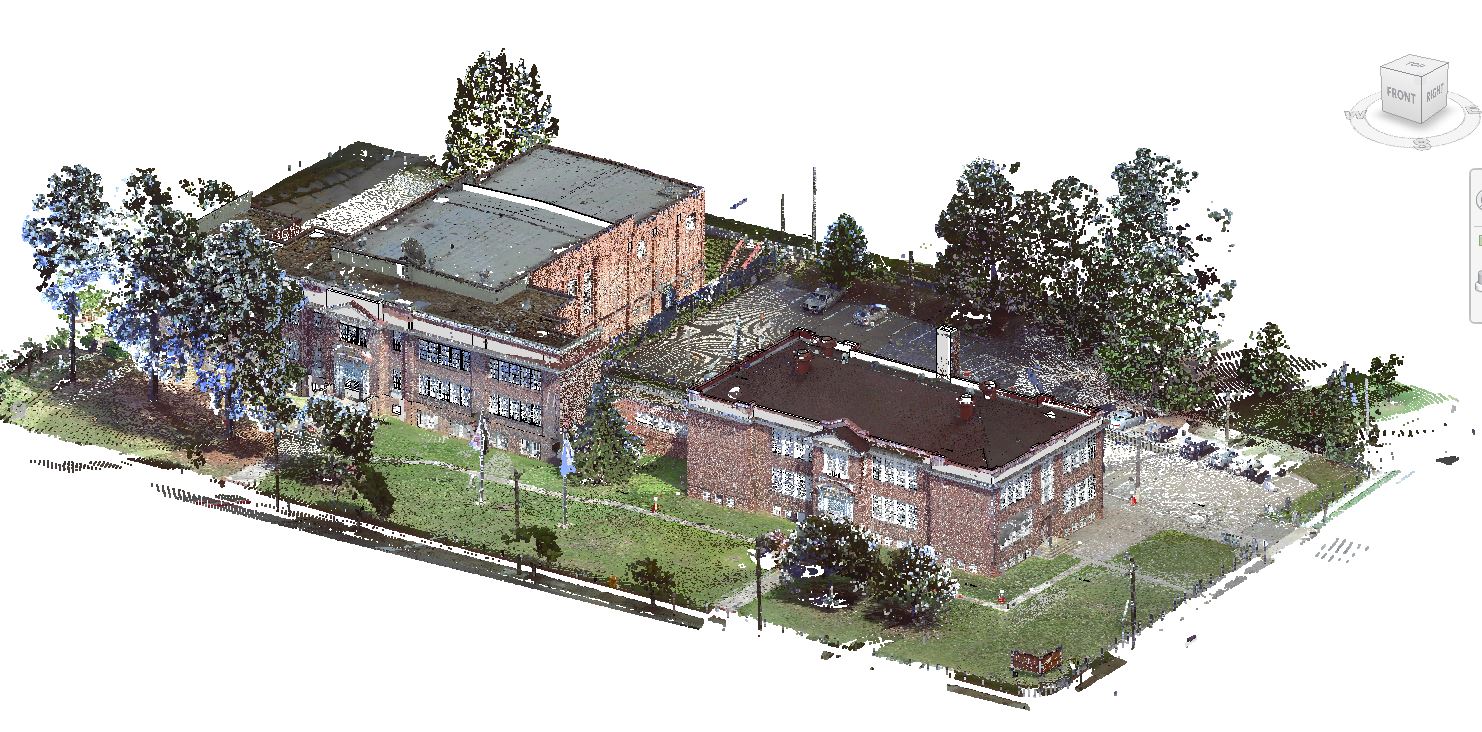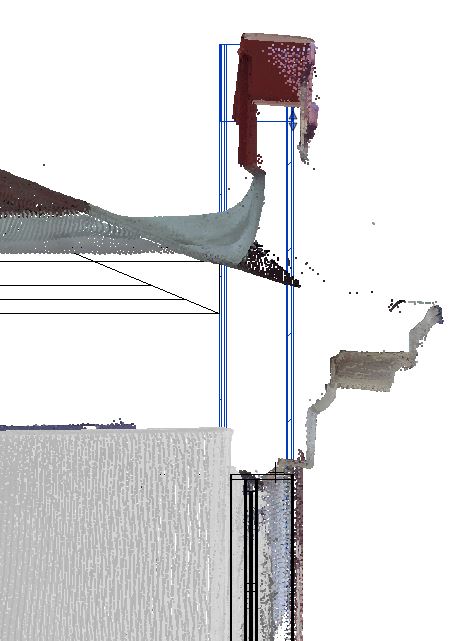 • Laser scanning (color on exterior)
• Revit modeling from the point cloud
• Renderings
• Existing condition analysis
• Two days of site scanning (two-person crew)
• 10 days of modeling